Once you have subscribed, you will need to link your Telegram account to your subscription. If you are new to Telegram, you will need to download the Telegram messaging app to your computer or mobile device.
After you have installed Telegram, contact the bot at https://t.me/a2ageniusbot.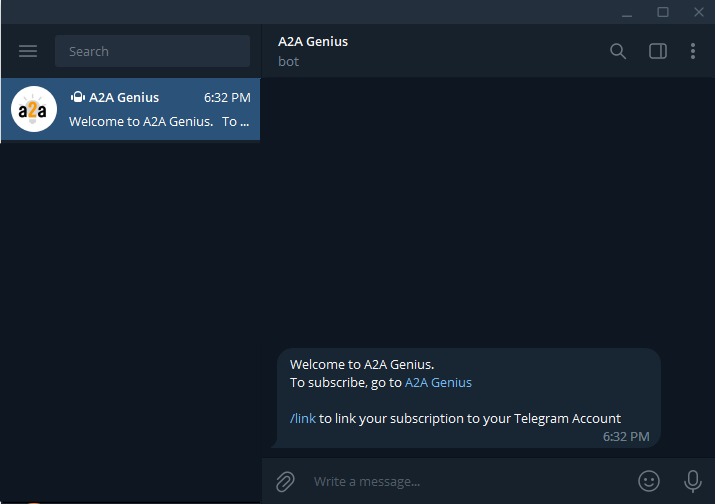 Click Start or type /start to begin communicating with the bot. Then click /link to begin linking your account.

The bot will give you your Telegram Chat ID to add to your profile. Navigate to your account page and save your Chat ID to your account. Then go back to your Telegram app and click "I have updated my profile."

Congratulations! You will now begin receiving leads.